Looks Like Real Wood
High Performance, Unmatched Durability and Ultra-Low Maintenance
Endeck Forest Series employs our exclusive HardCover™ Capstock, a higher performance outer surface delivering unmatched durability and ultra-low maintenance.
Just like real wood, our decking has a natural grain and texture that varies from board to board for a truly authentic finished deck. Forest™ Series is definitely a strong visual statement with a deeply embossed wood grain and rich, dark colors with subtle variegation only found on the most expensive, exotic hardwoods.
Additionally, these deep beautiful colors also offer an impressive 30 Year Fade and Stain warranty with QUV testing showing a consistent fading of less than 5 Delta E.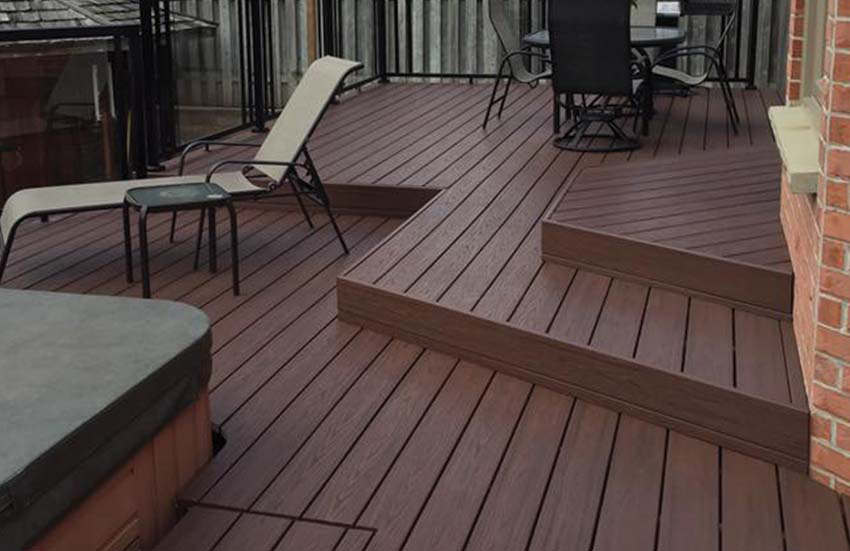 Endeck Forest Series-Sequoia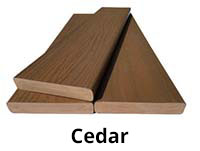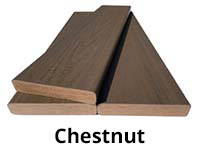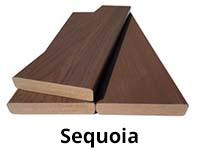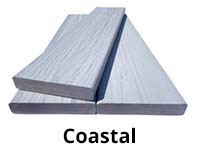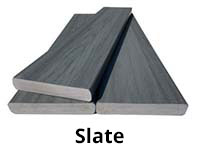 Endeck is eco-friendly decking.
PVC is a green alternative to wood that is both durable and beautiful.
As people are taking additional measures to become more informed in green initiatives, they have begun to ask new questions when considering wood such as where was it harvested? What processing has it undergone? What chemicals were used to treat it? What type of lifecycle does it have after installation?
LEARN MORE ABOUT ENDECK