Your decking search ends here.
Endeck is a premium, ultra-low maintenance product for your dream deck or dock.
TALK TO A CONSULTANT
What is so unique about Endeck decking?
Where beauty and strength come together.
Whether you love Endeck for its luxurious good looks, or because it is safe for children and won't splinter while staying cooler in hot weather, or because wet or dry, Endeck cellular PVC decking provides excellent traction, Endeck is the choice of homeowners from the hot climate of Arizona to snow covered areas in Michigan to the coastal towns by the sea.
The perfect decking material.
Endeck PVC decking is both durable and beautiful.
Endeck is fade-resistant, stain-resistant, scratch-resistant and slip-resistant, and engineered to withstand everyday punishment from nature and your neighbors.Rest assured Endeck is also safe for children and pets remaining cooler to the touch and splinter-free, year after year.
LEARN MORE
Endeck loves water.
It can even float!
Whether you are in saltwater climates or inland near lakes and streams, Endeck will provide a gorgeous textured slip-resistant deck, dock, boardwalk, or marina for the ultimate enjoyment without the hassles maintenance.
LEARN MORE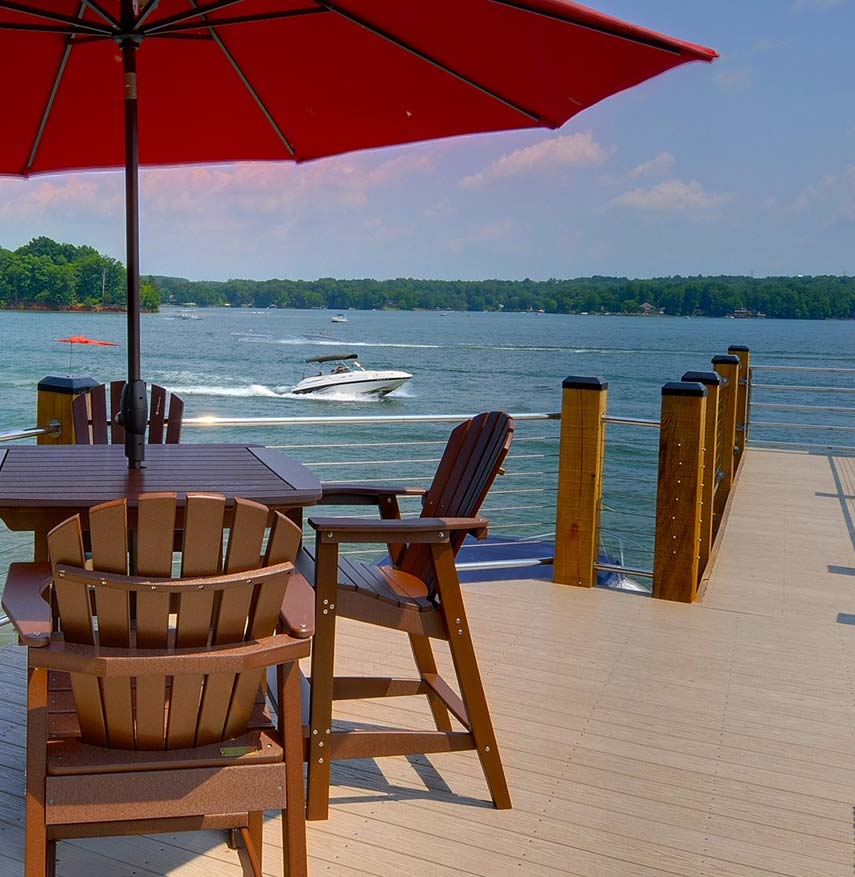 Endeck in the Wild
Find inspiration for your next project.
Want to find inspiration for your next outdoor project? From docks to decks and boardwalks to marinas, Endeck has you covered. Let our gallery inspiration your creativity. We can't wait to see what you do!
VIEW OUR GALLERY